I can't believe it's been a whole year. What a wonderful, exciting time it has been watching my first book make its little way in the world. I'm forever grateful to everyone who bought the book, checked it out from a library, recommended it, reviewed it, read it to a child. Thank you!
I recently put together this list of the book's major accomplishments because I found I was starting to forget things and did not want that to happen! It's so cool to see them all in one place, and hopefully there's more to come!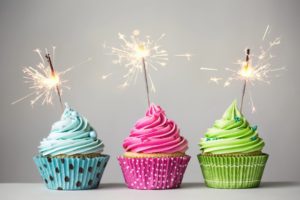 Winner of the Comstock Read Aloud Award
Winner of the Reader's Choice Book Award in Juvenile Literature from the Ohioana Library Association
Winner of the Crystal Kite Award presented by the Pacific Northwest region of the Society of Children's Book Writers and Illustrators (SCBWI)
Winner of two Illustration Merit Awards (for both the cover and the interior) from 3×3 International
Finalist for the Ohioana Book Awards in Juvenile Literature
Finalist for the Washington State Book Award (winner TBA in October)
Indie bestseller at independent bookstores across the country
Indie Next — Top 10 pick for Fall 2018
Junior Library Guild pick
Finalist for the Midwest region's SCBWI Crystal Kite Award
Finalist for the Pacific Northwest Booksellers Award
Reviewed favorably in: The New York Times, The Wall Street Journal, BookPage, School Library Journal, Publisher's Weekly, Kirkus, Booklist, The Baltimore Sun, School Library Connection (starred review) and many, many blogs.
Staff Pick and Pick of the Month at many bookstores (including Powell's and Politics and Prose)
Translated into seven languages (Portuguese, Chinese-Complex Characters, Chinese-Simplified Characters, German, Italian, Turkish, Korean)
And there are more books on the way! Stay tuned for sneak peeks at my two titles forthcoming in 2021!