February 2, 2022
World Read Aloud Day (WRAD), Q&A on writing with students around the country (virtual)
February 4, 2021
Guest speaker, children's literature course, College of Wooster Education Department, Wooster, OH
April 1, 2022
School visits (virtual) with elementary students in Ohio and middle-school students in NYC.
April 8, 2022
School visit (virtual) with Texas middle-school, ask-me-anything session.
April 22, 2022
Mystery Reader for 3rd graders at Cornerstone Elementary, Wooster, OH
April 29, 2022
Panel Speaker: "All Are Welcome," Ohioana Book Festival (virtual). Program archived at the Ohioana Library YouTube page: https://youtu.be/UWTXxNU6AoI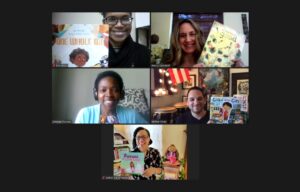 August 2, 2022
THE MORE YOU GIVE Book Birthday! Click to order.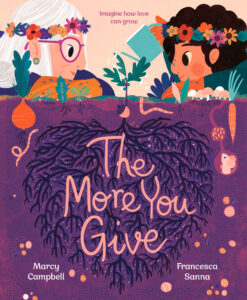 August 6, 2022
In-person Book Launch event for "The More You Give" at the Wayne County Public Library, Wooster, OH, at 10:00 a.m. Come hear about the making of the book and stay for crafts and activities. Book signing to follow. All of my books will be available for sale, and we will raffle off a couple books as well. Registration information coming soon.
October 27, 2022
Keynote Speaker at the Wayne County Public Library's annual Friends of the Library meeting.
November 4, 2022
Guest Speaker at the Young Authors Conference, in conjunction with the Buckeye Book Fair.
November 5, 2022
Buckeye Book Fair. In-person event featuring more than 100 Ohio authors and illustrators.
9:30 a.m. to 4 p.m., Greystone Event Center, 50 Riffel Rd., Wooster, OH