August 14, 2018
BOOK BIRTHDAY LAUNCH PARTY!
Wayne County Public Library, Wooster, OH
Hooray! It's finally here! So excited to celebrate my debut at my local library. We will have crafts, cake and more surprises. I will be giving a very kid-friendly presentation about the book and my history as a writer, and will read the book as well. Books will be available for sale and signing. Registration for this event will open in mid-July.
Please check back here for details.
September 1, 2018
Decatur, Georgia
Corinna Luyken and I will discuss "Adrian Simcox Does NOT Have a Horse." A book signing will follow.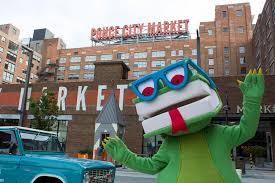 November 3, 2018
Wooster, Ohio
This one is right down the street! I've been attending this wonderful fair for years, to meet authors and buy armloads of books. This is the first time I'll be on the *other* side of the table. I'll have plenty of books to sign!