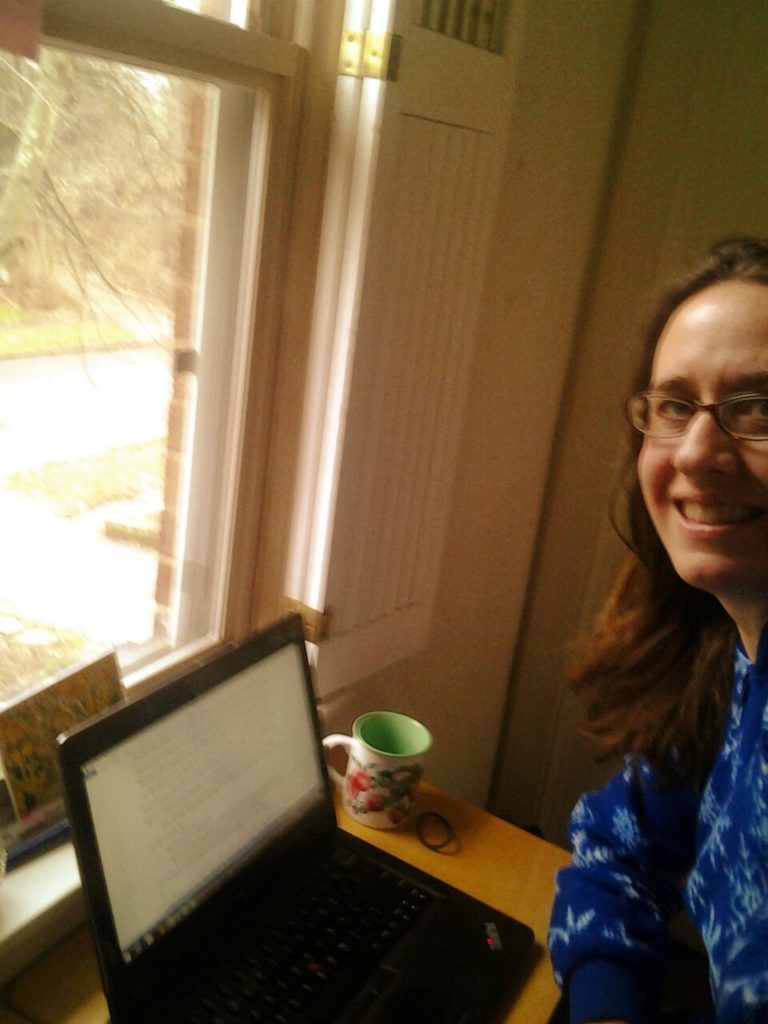 Why don't more writers take selfies? Ah, because this is what we look like. You'll only see writer-selfies at awards ceremonies. If I set my computer to take automatic pictures of me while I'm working, you would see a whole bunch of photos of me frowning at the screen. Sometimes, my brow might have a bit more furrow to it, but otherwise, identical pictures.
However, because of all those hours of frowning, I'm going to finish my novel…SOON! I figure I'm down to less than 50 pages. I've got an outline, so I know what's coming, and I'm zeroing in on that ending like Santa on the last brick of peanut brittle at the last house in the world.
I've hit that point where everything looks very bad for the protagonist, many things have been tossed at her, and it seems as though there's no way out. I'm writing the fallout from all those crises and heading toward that sweet denouement.
And this is what it looks like to be completely absorbed at the end of a major writing project. Footie pajamas in the middle of the day, unwashed hair, coffee gone cold, writing in a closet. To me, this is an Inspirational Selfie. I'm giddy at finishing a draft of a novel that was just an idea a little over a year ago. Heck, I'm giddy that I get to wear this to work! Perhaps to you, however, this selfie belongs in the Treasury of Cautionary Tales for Children. (Hey kids, don't be writers, get your MBA instead, and you'll always have clean hair and real clothes.)
But whatever you think of this photo, I wish you the most comfortable finish to your own projects.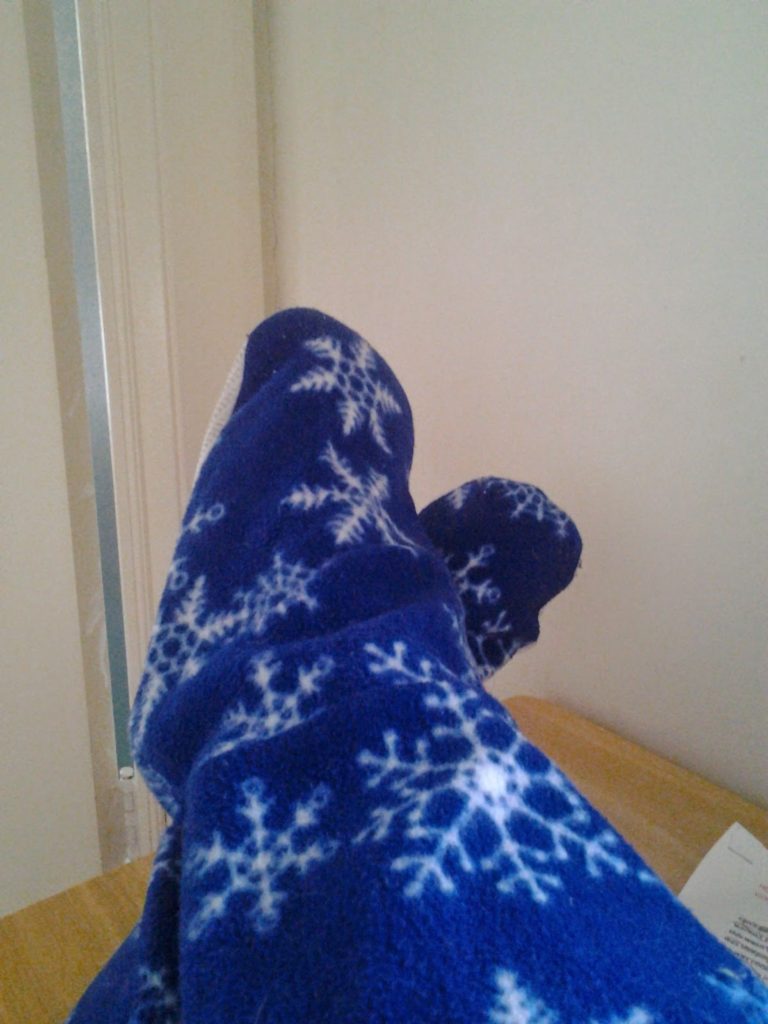 Footie pajamas rule!
Reader Interactions